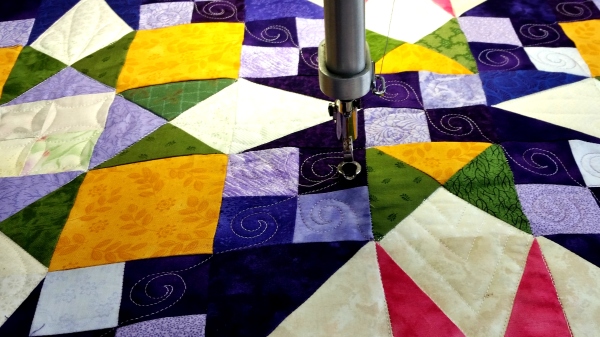 You have invested a lot into making your quilt ... planning, fabric, time. Your quilt should be finished in a manor that complements your custom creation. I will discuss with you what your vision is for the quilting, suggest designs that will enhance your pieced or appliqued designs. You decide on the level of custom work you want - from light custom designs to densely quilted. I want to ensure that how much stitching goes into finishing your quilt is what you want.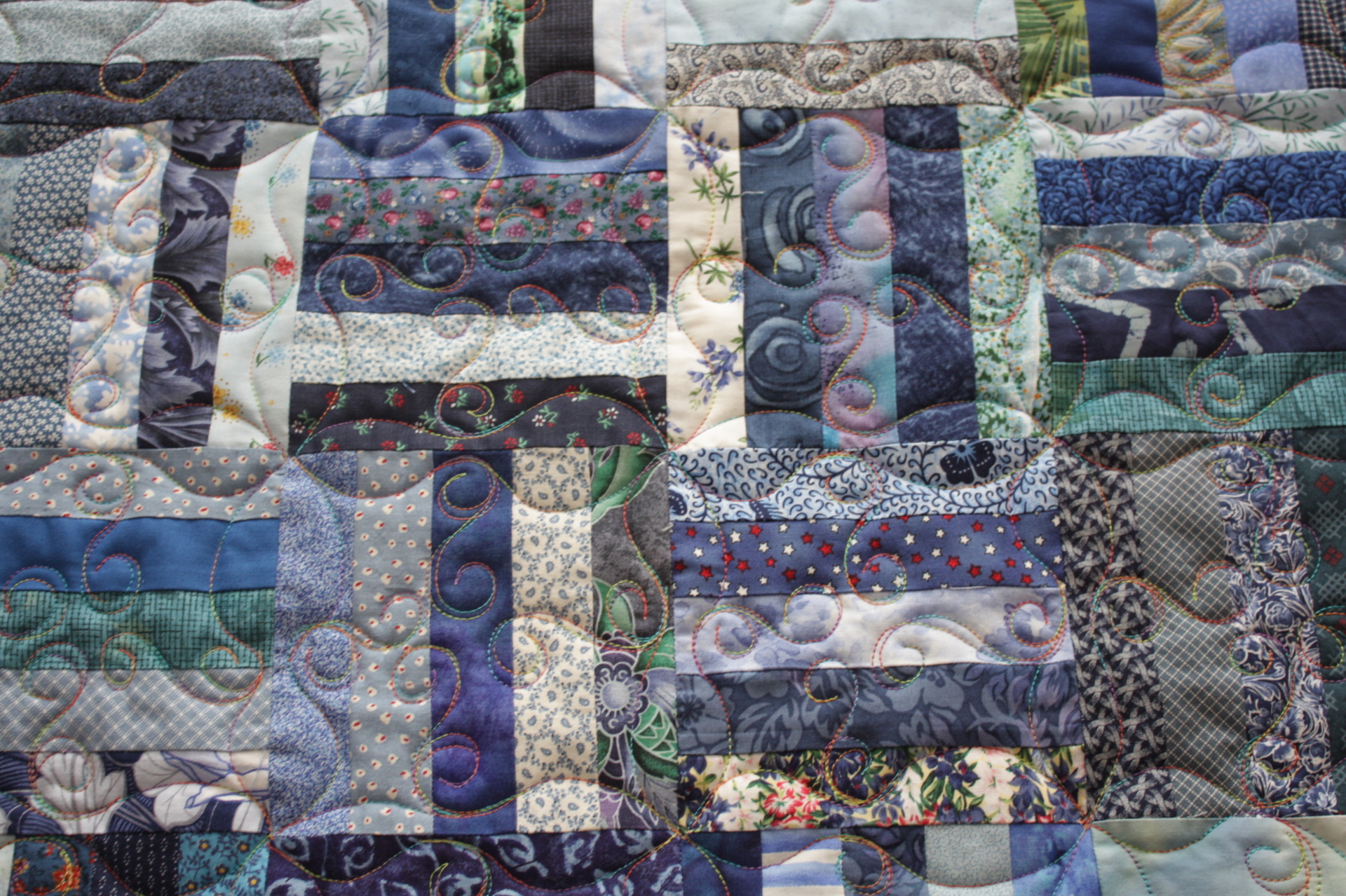 Custom All-over designs provide a repeated pattern to a quilt.  I will discuss with you what type of design you're looking for and suggest designs that would complement your quilt. Do you like swirls? Geometrics? Baptist Fan? Feathers? There's no limit to the possibilities!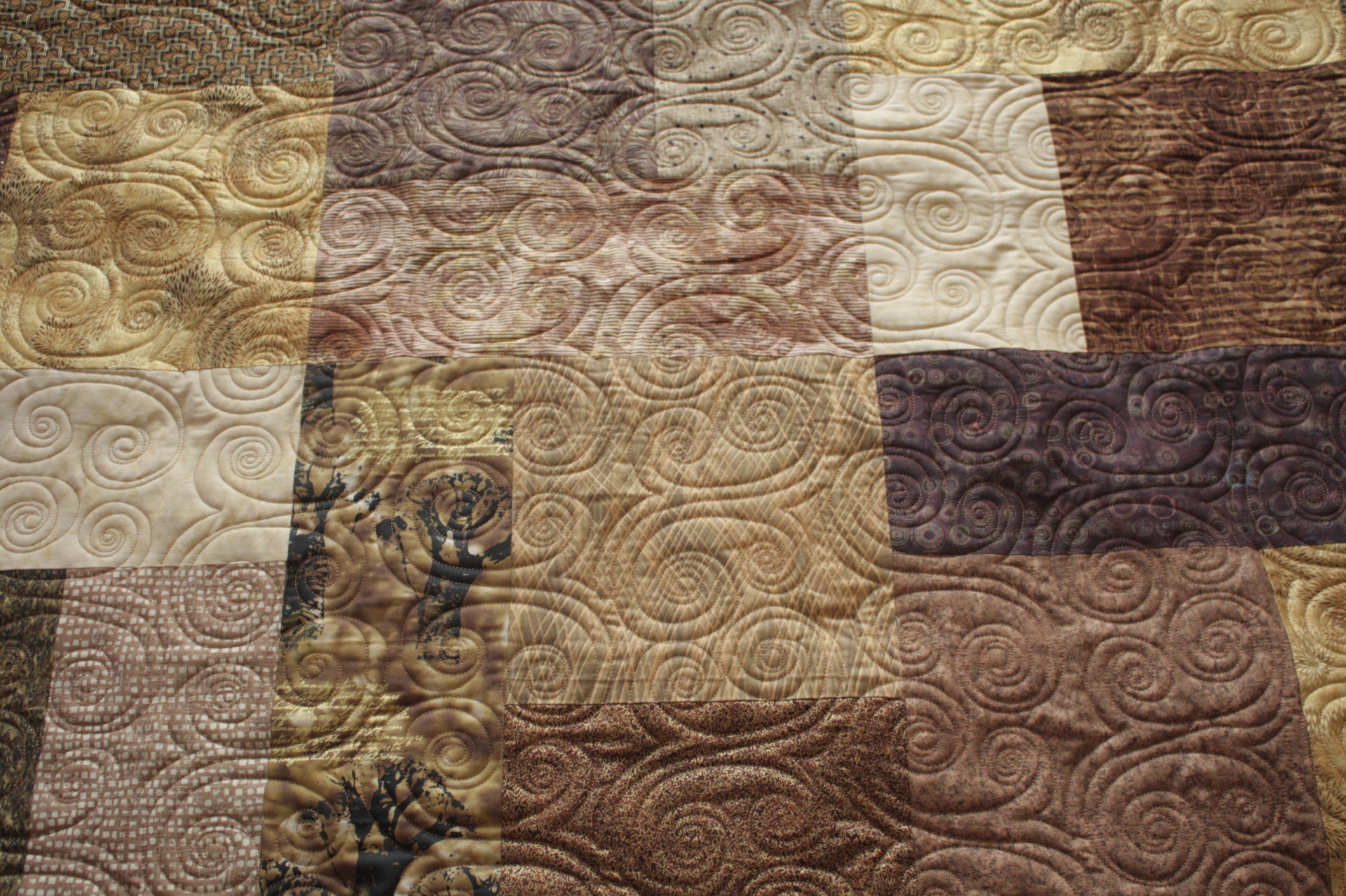 Pantograph quilting provides you with a uniform all over design. Choose from a wide variety of commercial patterns available.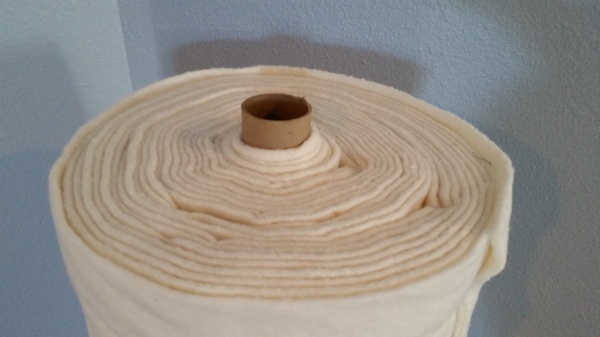 You can provide your own batting, or choose to use one of the battings I offer. These are charged by the yard, and are cut for your quilt. 

I offer:

Hobbs Cotton
Hobbs 80/20

Hobbs Poly
Hobbs Wool